Legal services
Veterinary certificate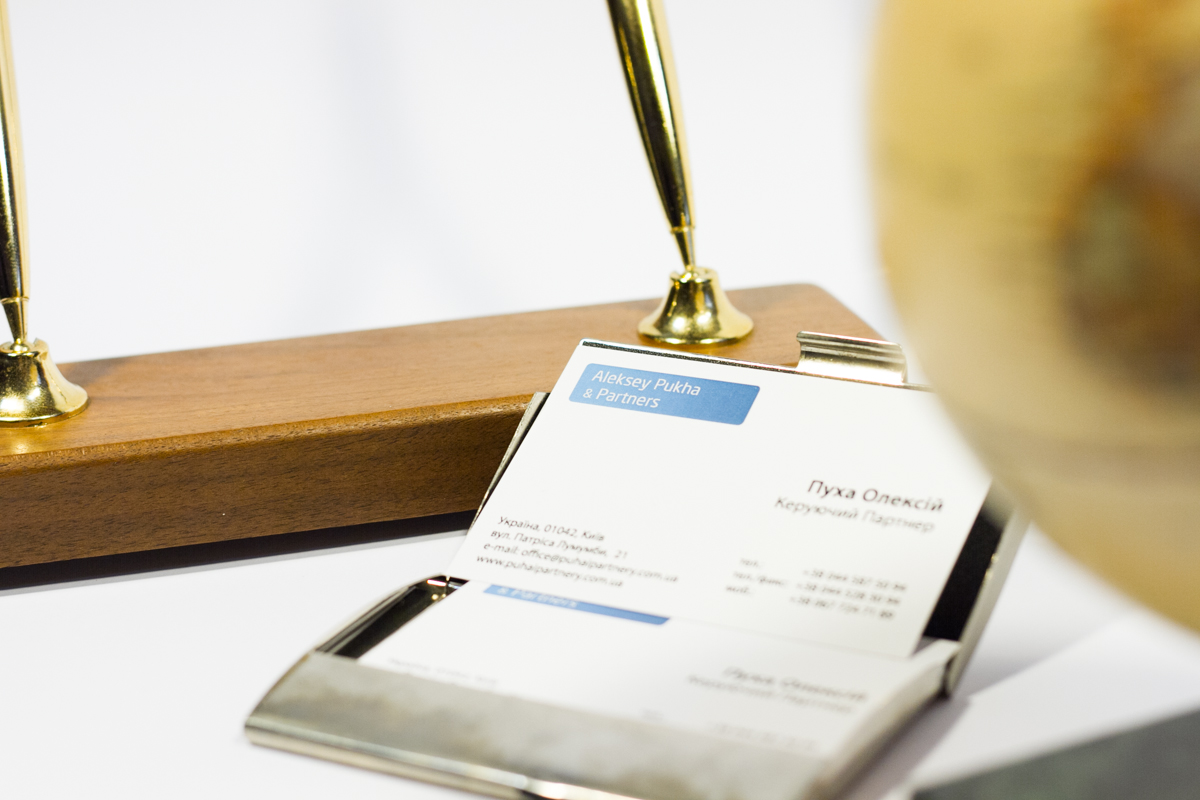 A commercial activity related with circulation (transportation, export, import) of the animals, food products of animal origin, in according to ukranian law needs obtaining appropriative veterinary permission documents.
During transportation of the products inside Ukraine, but outside of administrative units (regions, cities), subjects of commercial activity must to obtain veterinary certificate (form №1 и № 2).
A veterinary certificate is once document, issued by government inspector of veterinary medicine, which confirm veterinary - sanitary condition of part animals, products of animal origin, reproductive materials, biology products, feed of animal and vegetable origin, including necessary designation of laboratory results of research and veterinary-sanitary status of origin territory, and for animals – evidence of vaccination and diagnostic research.
Appropriative a government inspector of veterinary medicine and designated a veterinary doctor of government institutions of veterinary medicine are designated body which issue veterinary certificate in according to the ukranian law.
Furthermore, only a subject of the commercial activity - have a right to obtain a veterinary certificate. Decision of issue veterinary certificate adopts in results of directly product view (clinical view of the animals, veterinary and sanitary view of the food products, feeds and another objects of government veterinary and sanitary control). A subject of commercial activity must care about opportunity of directly view objects (goods) by the specialists of government veterinary – sanitary control.
When deciding about obtaining veterinary certificate for transportation of the animals, authorized entities check availability necessary veterinary processing, conditions of the animals quarantine, availability of results of the appropriative researches. According to result of a direct view of the goods and checking of the presented documents, make decision about issue or refuse of a veterinary certificate. Thirty days is the legal term for make decision relating issue veterinary certificate. When a load is partitioned for providing traceability, the veterinary documents issue on a base of before issued the veterinary documents.
The complex of services within the company's receipt of veterinary certificate includes:
providing legal advice concerning the need to obtain permission and type of licensing documents required to obtain
preparation of documents required for obtaining a veterinary certificate
legal support of the audit objects (products) by specialists state veterinary and sanitary control.
«Aleksey Pukha and Partners» is a reliable legal partner on obtaining permits, particularly veterinary certificate. Lawyers of the company «Aleksey Pukha and Partners» repeatedly provide full legal support procedures for obtaining permits for trade, including veterinary permits, certificates.
Negotiated price.
Contact with experts of the Company in certification:
+38 (044) 528 30 94
+38 (044) 528 30 54
Request the service veterinary certificate now by filling the FORM
Full article in Russian read
here